50 Years of Innovation!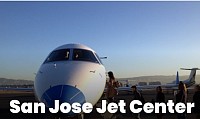 Martin Ave. Business Center, San Jose, CA
Finnigan USA was formed in 1987 by Paul F. Finnigan to provide consulting services in communications technologies includes strategic planning, business development and applications design.  Paul's daughter Suzanne eventually became a partner in FUSA participating in all client engagements.
Finnigan graduated from San Jose State University in 1956, having secured  his degree as a tabulating equipment operator in the IBM Data Processing Center at Sunsweet Growers. Finnigan was later enrolled in the Masters program at Santa Clara University.
Over the next 10 years Finnigan became an expert in programming IBM computers and in 1965 joined SRI International as Systems Director and Controller, subsequently serving in the consulting organization. In 1970 he joined the consulting firm of McKinsey and Company serving their clients worldwide in the introduction of computer networks and information systems.
From 1971 - 1979 Finnigan served as President of the medical division of Systems Industries developing and marketing a computer based patient reporting systems for the clinical laboratories in hospitals and private clinics.
In 1979 Finnigan founded Voicemail International, introducing the first public Voicemail services in the U.S., Europe, Scandinavia and the Pacific Rim. Finnigan served as Chairman, CEO and President until 1987.  VMI's trademark "Voicemail" eventually gained worldwide adoption and recognition that remains to this day. 
In 1987, Finnigan cofounded the International Voicemail Association, conducting annual conferences attended by CEOs from over 200 telecommunications companies worldwide. 
For over 20 years Finnigan USA provided consulting services to telecommunication companies, voice equipment vendors, newspaper publishers, computer manufacturers and patent litigators. Its final four year  were spent coordinating third party voice application developers for the Microsoft Corporation
In 2000, FUSA provided patented core technology in the founding of Netnumber.com, a network service provider that today serves major wireless operators worldwide!  The company's first "number portabiity" application allows subscribers to keep their phone numbers when they changed carriers.

Paul Finnigan is the named inventor on numerous patents, several of which deal with the evolving telephone technologies and the issues that impact telephone subscribers today!  Paul is a pilot with instrument and high performance aircraft ratings, an auto racing participant, expert snow and water skiing, boating and a wood working artist.  
Paul and Nancy Finnigan are retired in Eagle Idaho where they enjoy sharing  the adventures of their four children, 23 grandchildren and the growing  number of great grandchildren.